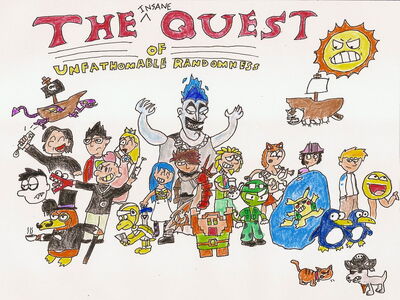 Welcome to THE INSANE WIKI OF UNFATHOMABLE RANDOMNESS
The Insane Quest Wiki is a small-scale wiki for the enjoyment of a group of roleplayers to read everything about two roleplays: the now retired
The Insane Quest
, and the upcoming
The Insane Quest 2 .
GM Announcments
Edit
08/28/2012: I am happy to announce that, as a result of player interest, The Insane Quest is now returning!
Player Announcements
Edit
Ad blocker interference detected!
Wikia is a free-to-use site that makes money from advertising. We have a modified experience for viewers using ad blockers

Wikia is not accessible if you've made further modifications. Remove the custom ad blocker rule(s) and the page will load as expected.